Zinc steel fence process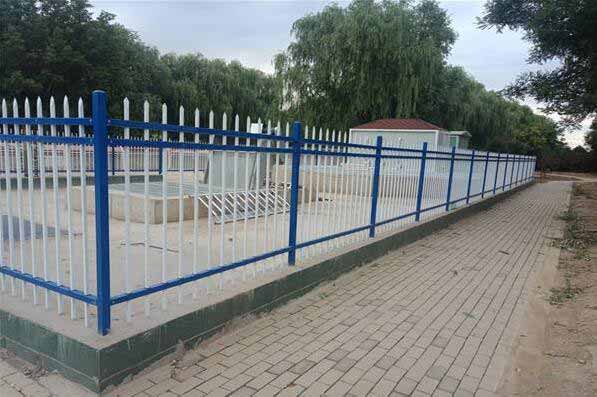 Zinc steel steel-correction-gold processing-surface finishing-high temperature pre-degreasing-high temperature degreasing-high temperature water rinsing-clean water rinsing-surface adjustment-zinc-rich phosphating-pure water spray-pure water secondary spray-cathodic electrophoresis- UF0 spray-UF1 spray-UF2 spray-pure water spray-electrophoresis curing-electrostatic powder coating-powder curing-finished product assembly. The coating is divided into five layers: polyester color powder coating, cathodic electrophoresis layer, zinc-rich phosphate layer, hot-dip zinc layer, and zinc steel base layer.
The characteristics of zinc steel fence
1. Smooth lines, bright colors, stable and powerful.
2. Rugged and economical, it uses high-tech technology to produce permanent coating after hiding in the special coating process, so that the zinc steel fence has super anti-corrosion, moisture resistance, weather resistance and long-term smooth and flat surface. It is easy to clean and does not require maintenance.
3. The diversification of style and structure design meets the needs of various places.
The use of zinc steel fence
Because of its high durability, it is widely used in institutions, schools, parks, hospitals, airports, factories, apartments, stations, etc. Covers almost every corner of our lives.
DunQiang fence manufacturer is a manufacturer specializing in the production of zinc steel fences. If you have zinc steel fence requirements, please contact us!