Galvanized chain link fence has uniform meshes, flat mesh surface, simple weaving, crocheted, and beautiful. Galvanized chain link fence also has many uses and applications. Let's learn about the use of chain link fence.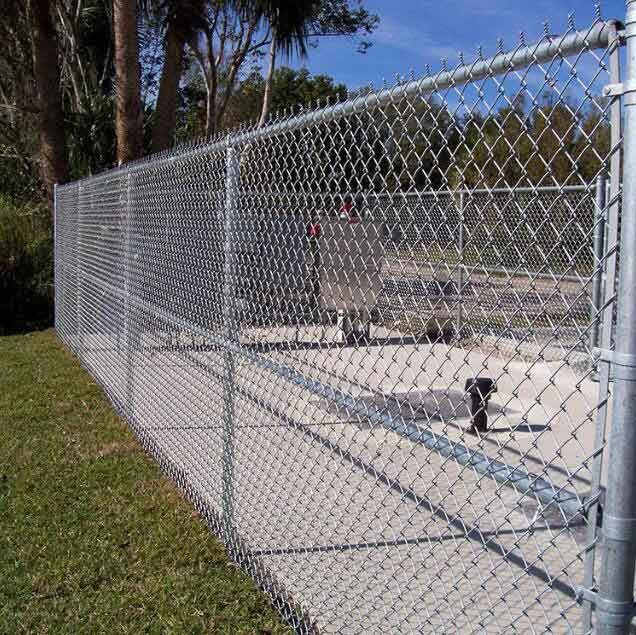 The use of galvanized chain link fence:
It is widely used in guardrail net facilities such as highways, railways, and highways. It is also used for interior decoration, raising chickens, ducks, geese, rabbits and zoo fences. The protective net of mechanical equipment, the conveying net of mechanical equipment. Fence nets for sports venues and protection nets for road green belts. After the wire mesh is made into a box-shaped container, the cage is filled with rubbish, etc. to become a gabion net. It is also used to protect and support seawalls, hillsides, roads and bridges, reservoirs and other civil engineering. It is a good material for flood control and flood resistance. Can also be used for handicraft manufacturing. Warehouse, tool room refrigeration, protective reinforcement, ocean fishing fence and construction site fence, river course, slope fixed soil (rock), residential safety protection, etc.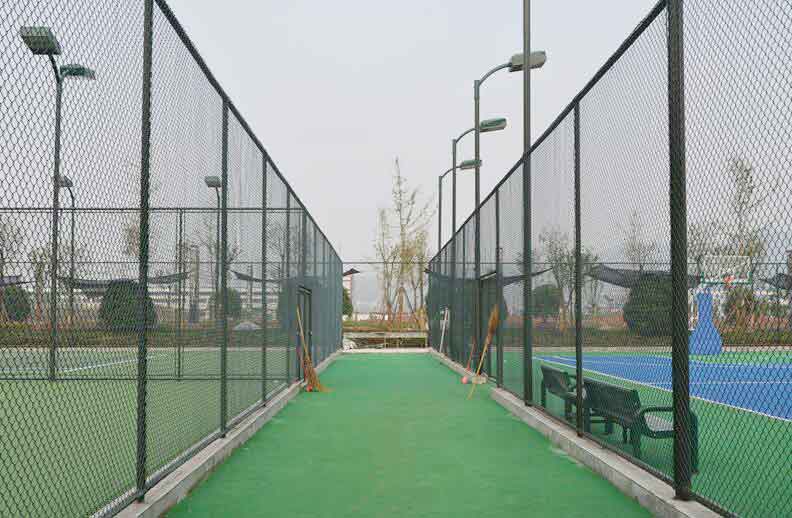 Examples of galvanized chain link fence used in tennis courts:
Galvanized Chain Link Fence for Tennis Courts Many years of maintenance-free and long-lasting protection have made the fence of the galvanized chain link tennis court system the choice for decades. Master Halco coats all steel chain link components with zinc proven anti-corrosion technology used for more than 200 years. The chain link tennis court system is easy to install and provides a high level of security.
Application of galvanized chain link fence:
The galvanized tennis court chain link fence system has long tended to define the property line and attach court facilities and value-added property economically. The interlocking link system also allows deduction for easy attachment of wind control.
Features and advantages: Tennis court chain link fence systems are commonly used because they are durable and easy to install. The full-steel component master Halgao galvanized chain link tennis court system is hot-dipped galvanized and protected to ensure a 12-year-old coating. The posts between the frame terminals used to attach the chain link structure are made of aluminum, resulting in maintenance-free safety. The tennis court system used in some installations is made of pressed steel and cast iron to increase durability.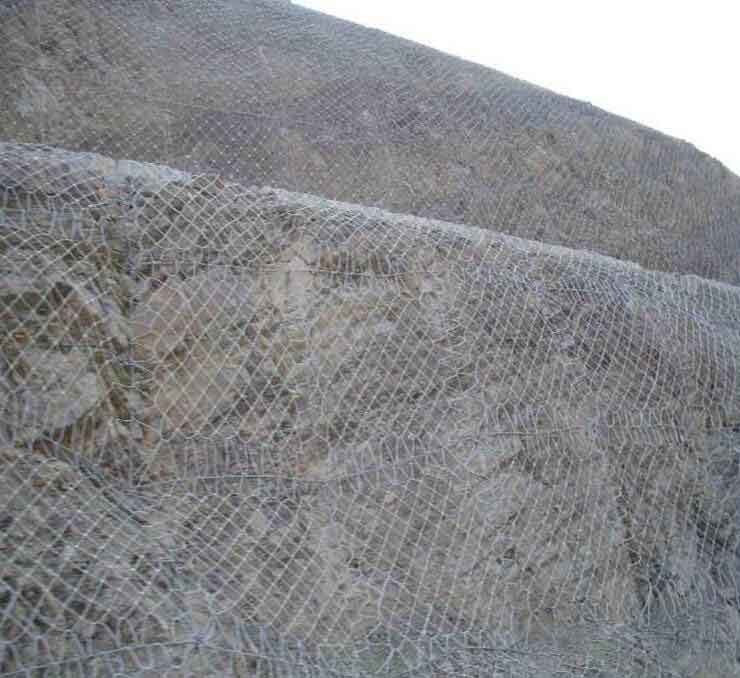 The use of chain link fence for canal bed:
Control and guide rivers and floods
The most serious disaster of rivers is the destruction of river banks by water, which caused flooding, resulting in massive loss of life and property and a large amount of soil erosion. Therefore, when dealing with the above problems, the application of galvanized chain link fence structure (gabions and pads) has become one of the best solutions, which can permanently protect the river bed and bank.
Channel canal bed
The construction of the channel involves the stability of the slope and river bed. Therefore, the choice of galvanized chain link fence mat laying structure is the main method used in many natural river reconstruction and artificial channel excavation in the past century. It can effectively and permanently protect the river bank or river bed. It also has the function of controlling the flow of water and preventing water loss, especially in environmental protection and water quality maintenance. It has an excellent effect.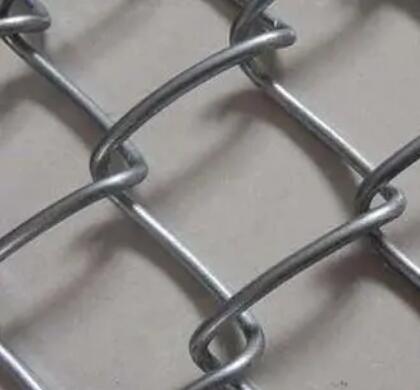 Bank protection
The application of galvanized chain link fence gabions and pads is a very successful example in terms of river bank revetment and slope foot protection. It gives full play to the advantages of galvanized chain link fence and achieves the ideal effect that cannot be achieved by other methods.
The flexible structure can adapt to the changes of the slope without being destroyed, and has better safety and stability than the rigid structure.
Strong anti-scouring ability, can withstand the maximum water flow speed up to 6m/s.
The galvanized chain link fence structure is inherently water-permeable, and has a strong tolerance for the natural and filtering effects of groundwater. Suspended objects and silt in the water can be deposited in the stone-filling joints, which is beneficial to natural plants. The growth of the plant will gradually restore the original ecological environment.