The foundation pit guardrail is composed of protective mesh and uprights. The main frame of the foundation pit guardrail is welded by 20mm×30mm square pipes. The size of the single piece is 1.18m×1.85m. After installation, the size is 1.2mx2.0m. The connection position of the foundation pit guardrail is fixed with Φ10 bolts and the column. The distance between the ear and the upper and lower edges is 15 cm.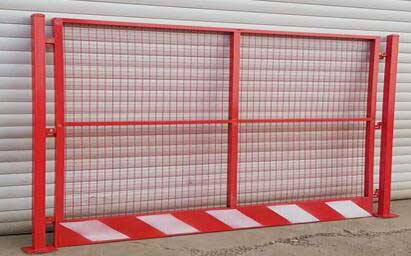 Foundation pit guardrail size
The column adopts a 50mm square pipe with a height of 1.2m, and a flange at the bottom (5.0mm×15cm×15cm steel plate). Each flange has 4 bolt holes and the top is closed. It is fixed with Φ14 expansion bolts on the ground.
Foundation pit guardrail installation
After installation, the upper side of the guardrail is flush with the column, the lower side is 20mm from the ground, and the distance between the two columns is 2.0 meters. The raw materials used are all national standard materials, the production is strict, the quality, and each welding point is fully welded to make the product stronger and safer. the goal of.
The mesh design is yellow, the column is yellow, and the lower skirting line has a warning effect.
Advantages of foundation pit guardrail
The protective fence of the foundation pit is made of international standard steel, which is firm and stable, can withstand the impact of 600kg heavy objects, and is durable.
Firm welding, toughness and stability; standardized design, quick and convenient installation.
Automatic high-temperature baking paint process, the product color is pure and bright, and the color will not fade in the sun and rain.
Sweeping foot lines and warnings adopt new printing technology, which is more eye-catching and beautiful, and enhances the image of civilized construction sites.
Can be reused to reduce customer costs.
Product size, style, color, etc. can be customized according to customer needs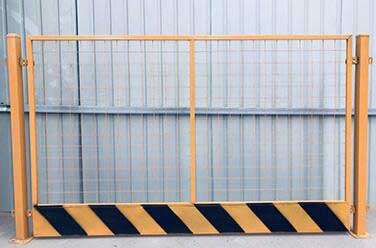 Scope of application: The edge guardrail is a rare safety protection product in construction sites such as subways and buildings. Guardrails are installed around foundation pits with an excavation depth of more than 2m.